Kyodai,


Kyodai, I am told is Japanese for Brother. He was made for the up-coming BBC TV series 'Mechanoids'.
Kyodai earned the nickname - Billy Bum Skid during the making of the series.
Linak UK supplied the linear actuators that move his arms.
Simon Smith of the Grim Reaper Team designed and built Kyodai's Samurai sword.
---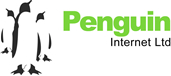 Site Hosted By Penguin Internet Ltd
http://www.penguin-uk.com